People are seeing Digital Restrictions Management for what it is this week, thanks to Apple's "Fairplay" DRM scheme.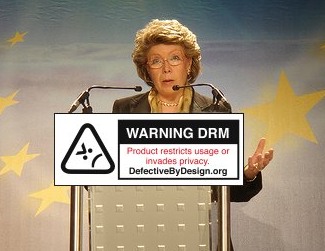 Action alert: Don't let the EU sanction DRM
Take action: Sign the Open Letter demanding that Viviane Reding retract her
Netflix DRM won't stream to HDD
When you buy into DRM technology, you put control over your computer in someone else's hands. This guarantees that unpredictable and unpleasant things will happen. Those with the DRM keys can decide that you no longer have the right to access the media you bought unless you agree to some new terms or buy some new tech, like Major League Baseball and Google Video have both done recently.
Pages