Last year, we wrote about the fantastic anti-DRM t-shirt winners in TorrentFreak's contest.
Now, you can buy one of those shirts -- "DRM: No one admitted" by artist Mark Lindhout -- in the Free Software Foundation's online store.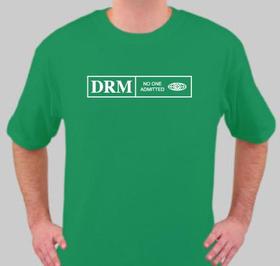 Purchase a shirt today to show your support for the campaign against DRM.
Thanks to Mark for donating his design!