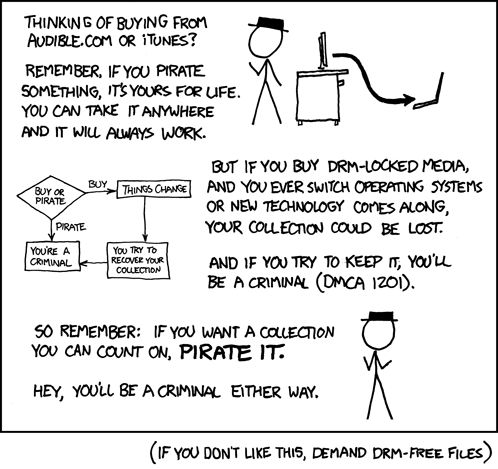 "I spent more time trying to get an audible.com audio book playing than it took to listen to the book. I have lost every other piece of DRM-locked music I have paid for."
See the guide to DRM-free living for services that don't implement DRM.
"Steal This Comic" is licensed under a Creative Commons Attribution-NonCommercial 2.5 License.