Here are flyers, posters, pamphlets, web banners, and any other graphics that may be useful to others. We also have web graphics for you to embed on your site!
Please use, share, and remix these! Want to submit your own? Upload them to the LibrePlanet wiki.
Flyers and handouts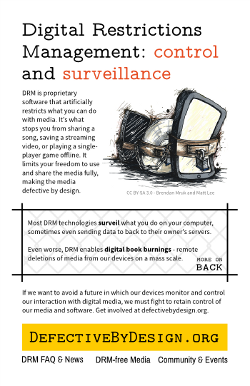 Anti-DRM dust jacket
Made as part of IDAD 2019, these printable book dust jackets are able to be used on any "dead tree" book to warn others about the dangers of DRM. They measure 12x18".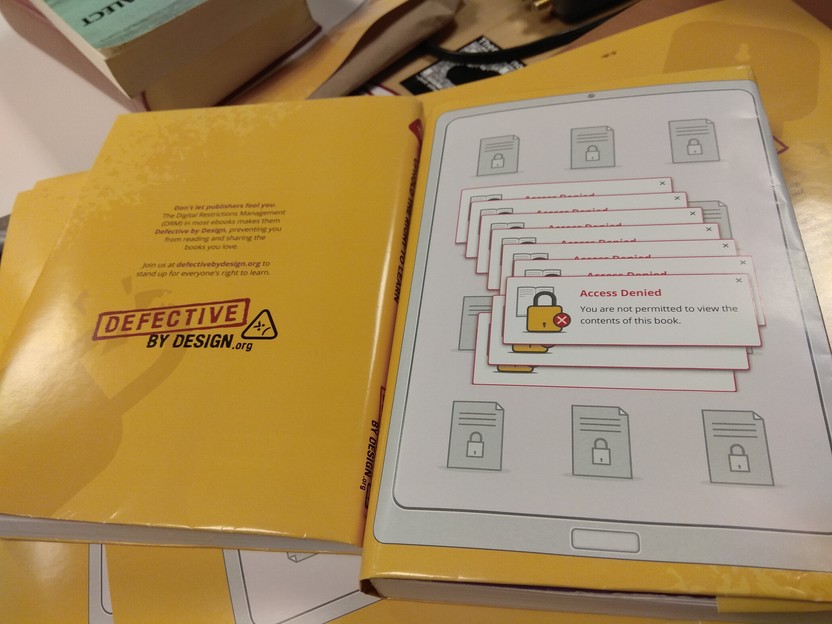 Print-at-home stickers
These PDFs are set up to work with Avery Labels (laser and ink jet), the number appended to the end of the file name signifies the label type. Note that the first 1 digit usually just refers to the type of stock for the label (laser, ink, transparent, high visibility).
(Thanks to Diginate for donating a very large number of these to the campaign!)