Just a quick reminder that the International Day Against DRM is coming up this Tuesday, May 3rd. This is the tenth anniversary of the Day, and we're burning the candle at both ends, winding for up for a momentous day of action.
Participate in person at one of the planned events, or join us Tuesday on dayagainstdrm.org for ways to take action against DRM. There will also be a list of discounted ebook offerings from stores participating in the Day.
Share this graphic on social media now to help build the buzz! #dayagainstdrm is the hashtag.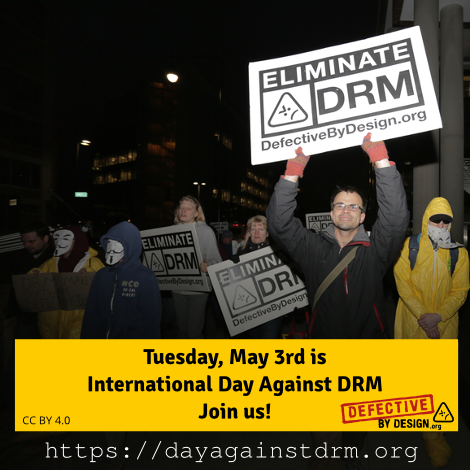 Our recent blog posts about the Day are good for sharing too:
Happy early Day Against DRM!