The 2017 International Day Against DRM will take place on Sunday, July 9th.
Become a co-organizer of the Day
or read about last year's Day on this page. More information coming soon.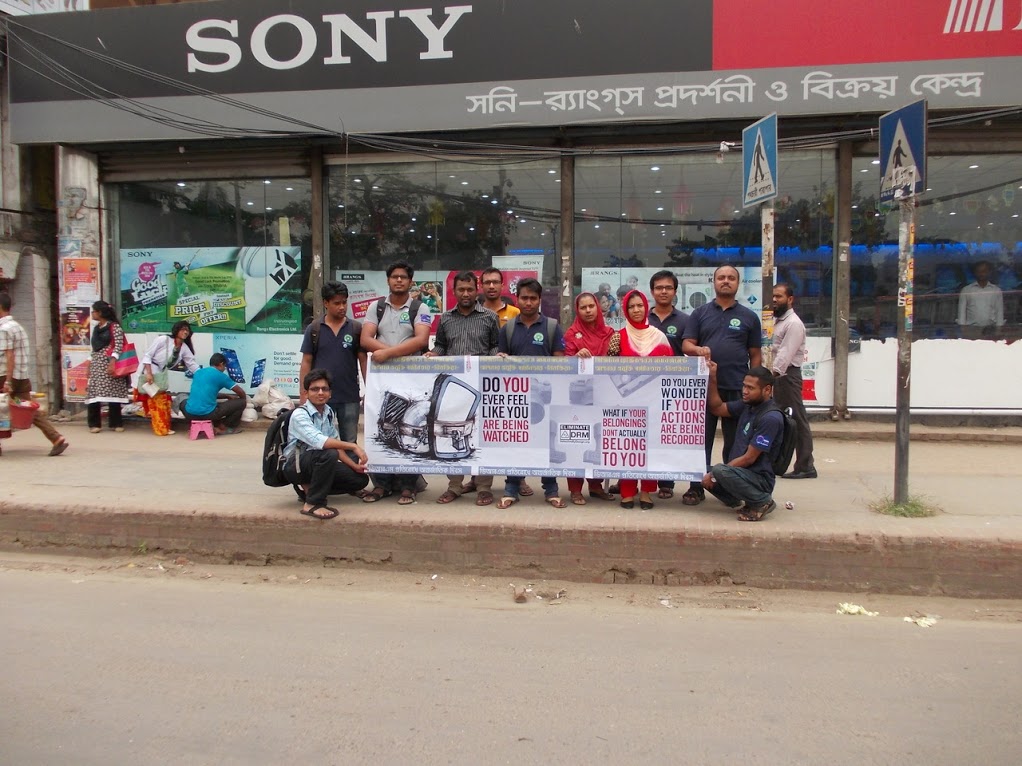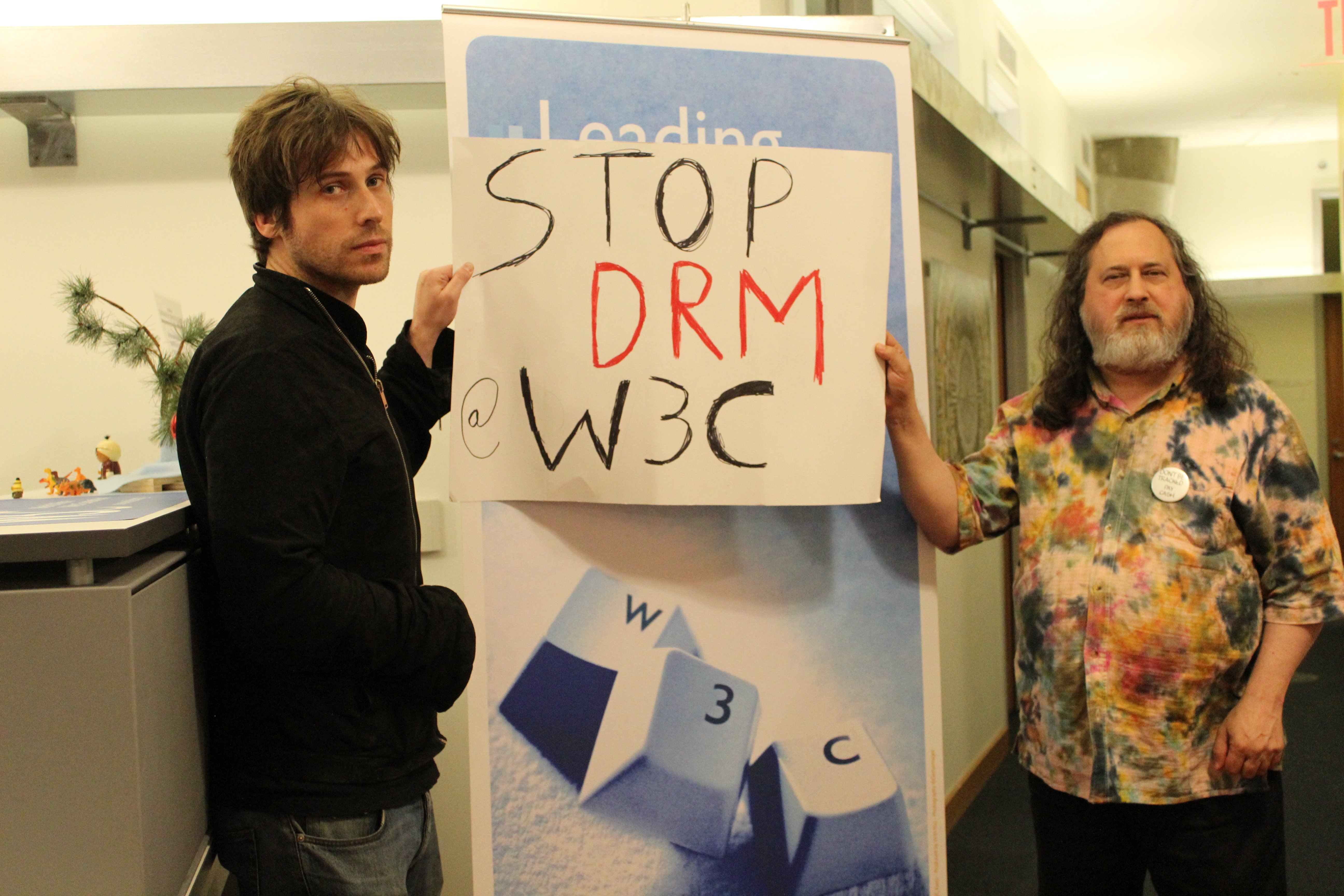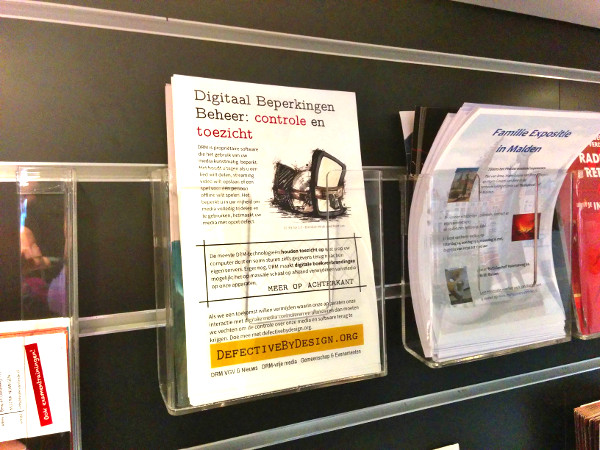 Digital Restrictions Management. DRM. The software that comes bolted to your digital media and devices and tries to police your behavior. The major media companies are its masters, and they justify it as a necessary evil to prevent filesharing, calling it Digital Rights Management. But it does more than that, and worse than that. Giving its unaccountable owners power over our cars, medical devices, phones, computers, and more, it opens a deep crack in our digital rights and freedoms. That crack will only get wider and more dangerous as our societies continue to interweave with technology.
Today is the tenth anniversary International Day Against DRM, and we're celebrating a decade of resistance with a new timeline, to which you can add your own speculative entries. But we won't rest while we celebrate. Today, online and at events around the world, we're working to explain DRM to everyone who is affected by it, so that we can regain popular control of our media and technology together.
Read our intro to DRM and explore our work.
Share on social media with the hashtag #DayAgainstDRM.
Participate year round by joining the DRM Elimination Crew List.
Actions Against DRM
Make a Statement
Community Actions
Support DRM-free Media
Buy DRM-free media from these companies offering discounts for the Day Against DRM.

Many more DRM-free media providers are linked to in the Guide to DRM-free Living.

Listen to gratis DRM-free Internet radio on Libre.fm
Are you affiliated with a business that sells DRM-free media? Get in touch at info@defectivebydesign.org for more information on how you can participate in the Day!
Community posts on DRM
Read more community writings about DRM and the Day on the LibrePlanet wiki. It's editable by anyone, so please add any posts you find (or write!).